Why we're running it: To see if the XC40 has the substance in daily use to match its eye-catching style and if its showroom success is justified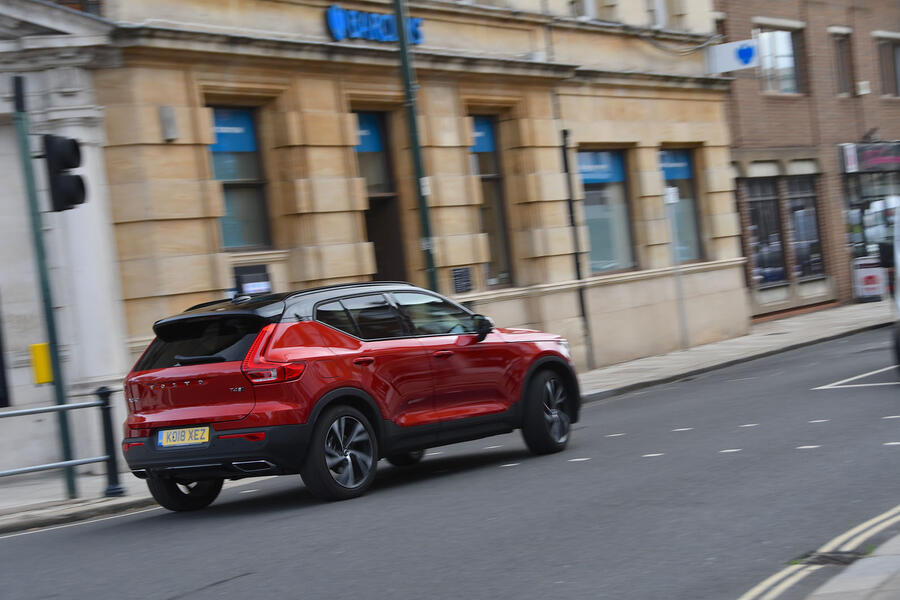 Life with a Volvo XC40: Month 3
We've exchanged our high-spec 4x4 petrol for a front-drive, lower-trimmed diesel - 30th January 2018
If you think that our longterm XC40 is looking distinctively different, you'd be right. Our time is up with the red T4 AWD R-Design Pro, the top-trim XC40 and second most expensive petrol in the range, with prices starting from £35,250.
In its place is an XC40 at the other end of the spectrum, the D3 Momentum Pro – one trim level up from the bottom – with front-wheel drive and a 2.0-litre diesel engine. This one starts from £30,300 but with automatic transmission, like ours, costs £31,850.
It has plenty of extras, as did our T4, so the gap is about the same when you look at the final price as tested: £42,320 for the T4 and £38,845 for the D3.