Why we're running it: To discover if Vauxhall's flagship offers an unbeatable mix of practicality, value and executive comfort in estate form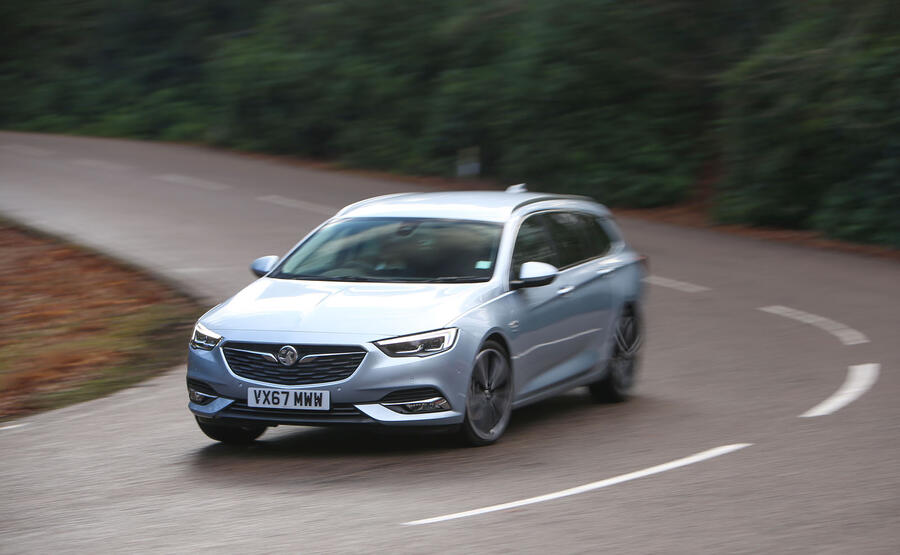 Life with a Vauxhall Insignia Sports Tourer: Month 7
Family load-lugger ferries three amateur pedal-pushers to the Tour de Wales - 22nd August 2018
It was one of the more painful weekends I can remember. 'Sports Tourer,' they call this Insignia derivative. That's Vauxhall's marketing pidgin for an estate. So I took it on a 'sports tour'. Well, a lads' cycling trip to the Brecon Beacons of an August weekend.
I've enjoyed sporadic stints of sustained, semi-serious cycling over the years, but these were my first pedal strokes for some time. Think of it less as a mid-life crisis and more of the 'Tour de France' effect. A Welsh bloke wore yellow in Paris, so surely three fat English blokes could ride up a Welsh hillock or six? Pah.
Loading the car, I was nervous. Two bikes plus passengers would be easy but a third might be pushing it. But with just the front wheel off each bike and some old pillows to protect the frames from one another, we slid all three bikes into the boot with ease.