Why we ran it: To see if a cut-price luxury offering can be as urbane to live with as it is to look at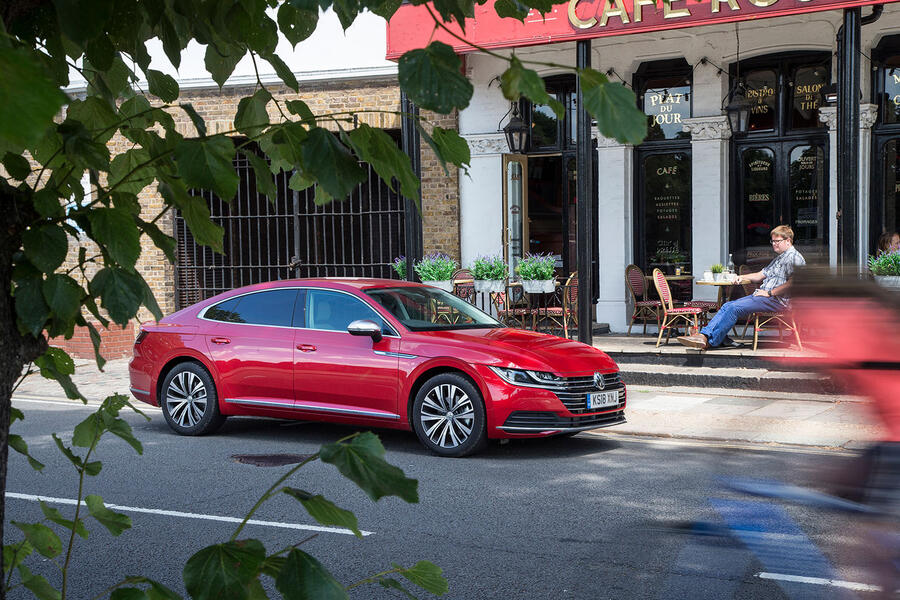 Life with a Volkswagen Arteon: Month 6
We wondered if this car has what it takes to stand out. After a 10,000-mile test, we now know the answer - 27th March 2019
Futterneid. The Germans have a word to describe the specific kind of envious desire you feel for good-looking food on someone else's plate – and 'futterneid' is it.
I learned as much recently, courtesy of the BBC's Nicky Campbell, via the radio on our long-term Volkswagen Arteon. Like much of the rest of the car, the radio is entirely good, adequately powerful and very usable – although not what you'd call special.
Regrettably, I've no idea if the Germans have a similar term to describe how you might jealously regard the car in someone else's parking space – but, sufficiently encouraged that they may, we've been doing our best to find out, over the past eight months, whether one of Germany's less fanciable family-sized fastbacks could inspire such an inkling after getting to know it better.