Why we're running it: To find out if the new, turbocharged Swift Sport still offers good, simple hot hatch fun that can compete with the best in class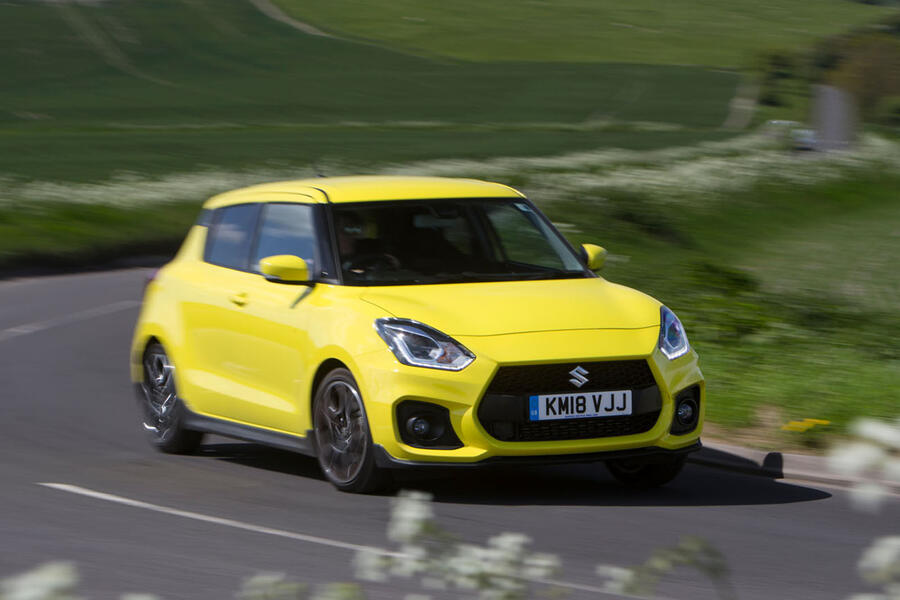 Life with a Suzuki Swift Sport: Month 5
After a series of glowing testimonies, our hatch comes under cross-examination - 24th October 2018
We've racked up thousands of fun miles during four-and-a-bit months in our banana-hued pocket rocket. The Swift Sport has thus far been very easy to rub along with, but these updates would be dull if we said we liked everything about every car.
So if I'm being particularly niggly, I'm not sold on the three-dial arrangement for controlling the climate system. Well, I refer to it as 'three-dial', except the middle one isn't a dial. It is merely a screen for showing your climate settings that happens to look and feel identical to the rotary dials (for the blower speed and temperature) either side of it.
This quirk finally sunk in after I'd fumbled to adjust the temperature via the immovable central 'dial' for the umpteenth time. Problem is, when you're on the move and want to adjust the temperature, you want the operation to be so instinctive that you don't need to avert your eyes from the road.