Why we're running it: To find out if the new, turbocharged Swift Sport still offers good, simple hot hatch fun that can compete with the best in class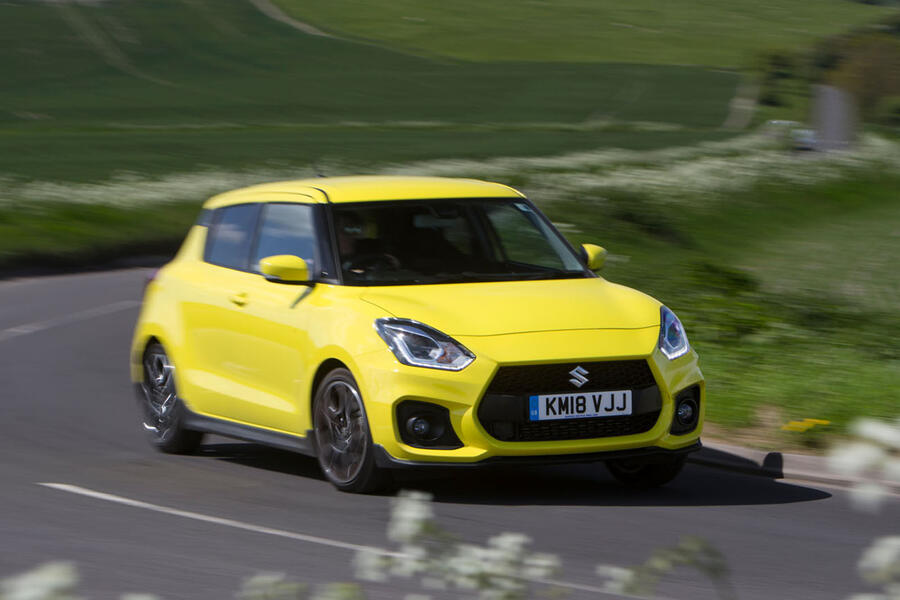 Life with a Suzuki Swift Sport: Month 4
Some show a keen interest in our pocket rocket, but others give it a wide berth - 29th August 2018
The owner of the Bentley Continental GT wasn't taking any chances. To the chagrin of the car park official at Rockingham Motor Speedway trying to make the most efficient use of space, he left a huge gap between his car and my Suzuki Swift Sport.
It was, he assured me, nothing personal. He'd only taken delivery of the car three days earlier and was taking absolutely no chances. In return, I assured him that I had no desire to swing a car door into the side of his fresh Bentley. But, frankly, I couldn't blame him for doing everything in his power to ensure he didn't get a Champion Yellow-tinged ding in one of his doors.
Still, while his caution was entirely understandable, I did briefly wonder if his giving me a quite literal wide berth might have been down to a spot of stereotyping of me as a slightly carefree hot hatch hooligan. Upon seeing our Suzuki's beefy bodywork, dual exhausts and 'vibrant' paint, I'd wager a regular British Touring Car Championship race attendee would quickly recognise that 'my' Suzuki is a Swift Sport, and not its more sedate, non-sporting Swift sibling.