Why we're running it: to see if the latest S-Class maintains the model's luxury car superiority, and whether this S500 eclipses the old V8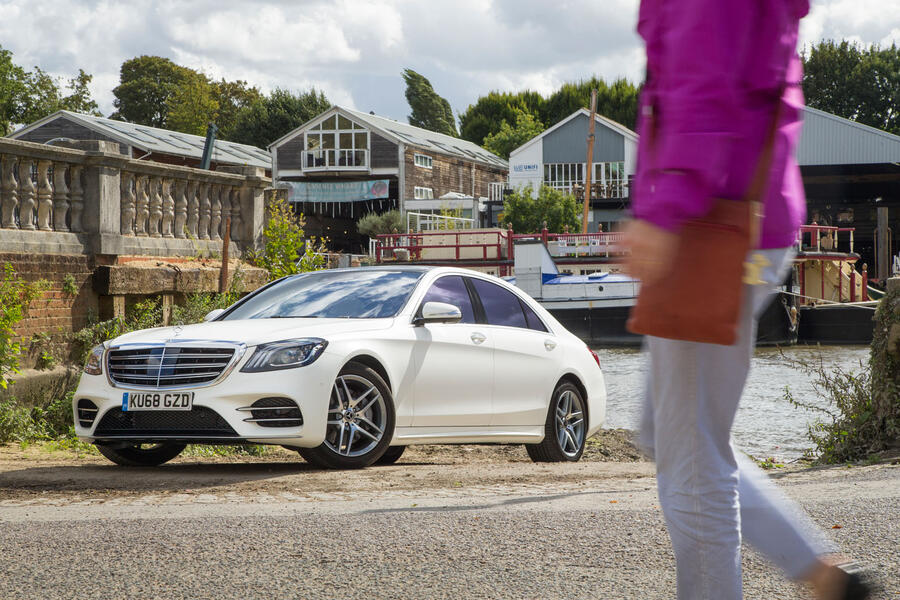 Life with a Mercedes-Benz S-Class: Month 4
Welcome to swap shop. This week: luxury cars are exchanged - 16th January 2018
Cruising northwards on the M5 between Christmas and new year, I found it hard to believe, given that I'd already amassed 6000 miles in our Mercedes S-Class longtermer, that more miles would teach me anything extra. Especially since I was driving a BMW 740d at the time.
However, as has been revealed in these pages, the grand Autocar plan was always for me to swap 'my' S-Class with Andrew Frankel for 'his' BMW 7 Series, to compare impressions of two cars with similar missions. This day, after a fuelling session and a chat in the Michaelwood service area – equidistant from our addresses – we made the swap and set off homeward to start investigating differences and similarities.
Such variances are never more vividly felt than in your first few miles behind the wheel, so long as you have firmly quelled the hi-fi. After the silky, almost silent Mercedes, the BMW's engine note was suddenly very noticeable. Not unpleasant, but always there, even when cruising on the motorway at 60mph in top gear.