The second-generation Mercedes-Benz GLE will introduce two important new technologies to the Mercedes brand: an advanced suspension system, surpassing even that found on the flagship S-Class, and a plug-in hybrid variant with a "particularly long range", thought to offer over 50 miles of electric-only travel.
The new suspension system is a more advanced version of the Magic Body Control found on the S-Class. It is the first on sale where the spring and damping forces are individually controlled at each wheel, counteracting not only body roll but also pitch and squat.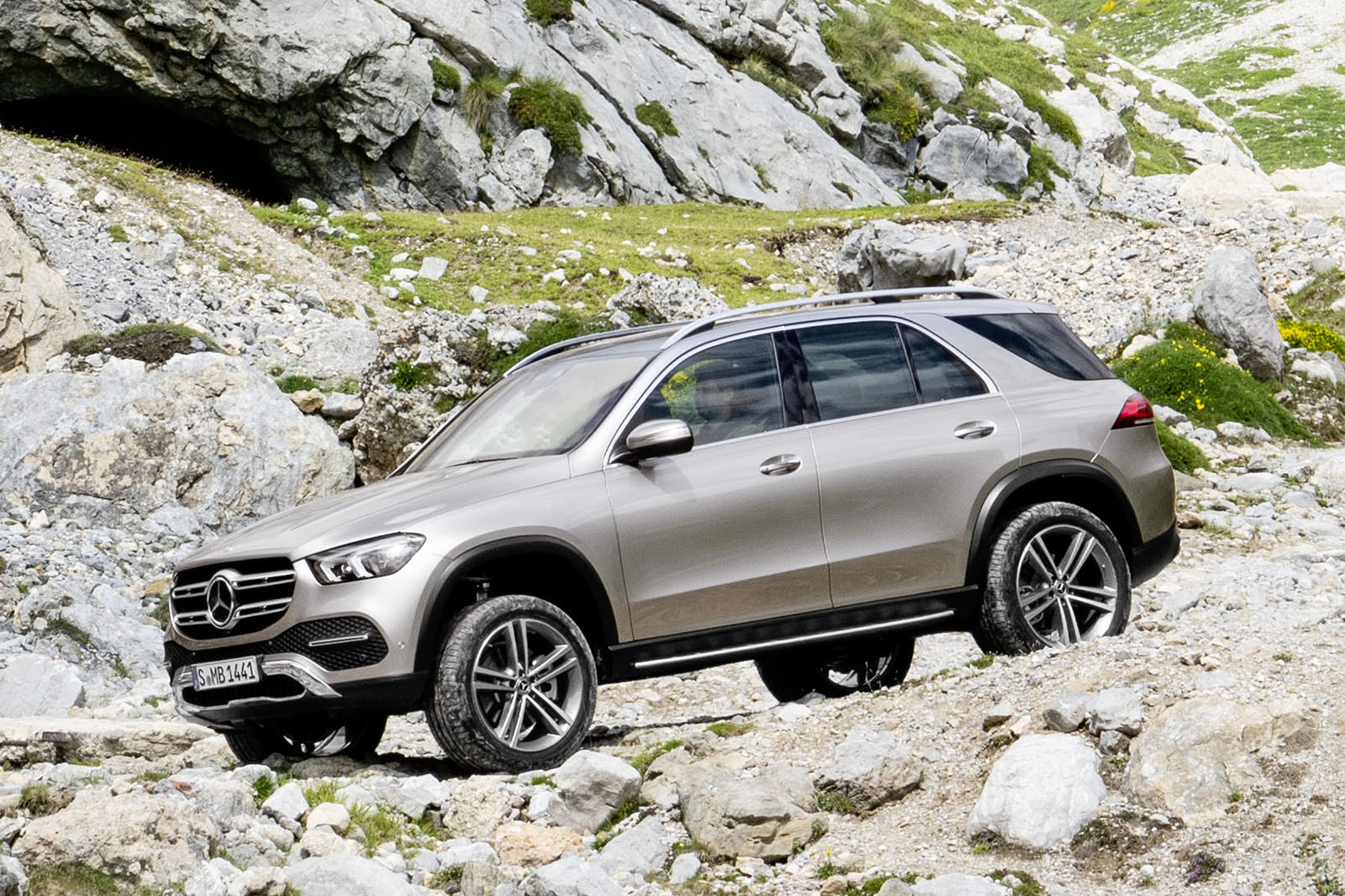 Meanwhile, the long-range diesel plug-in hybrid, set to arrive after the launch of the GLE early next year, is a dramatic development of the original GLE plug-in hybrid, which offered a range of up to 18 miles.
The BMW X5 rival will be launched in the UK with an inline six-cylinder petrol engine and a 48V motor, the same unit as seen as in the new CLS, and a 2.0 four-cylinder diesel. More variants, including the plug-in hybrid, will follow. All will use a nine-speed automatic gearbox.
The GLE450 4Matic will produce 362bhp and 369lb ft, with a further 21bhp and 184lb ft available for short periods via EQ Boost, which uses the 48V system. Information on the GLE300d is not yet confirmed.
Mercedes claims the GLE's 4Matic all-wheel drive "ensures great agility on road and superior performance off the beaten track". The system controls the torque distribution between the front and rear axle from 0% to 100% depending on the driving mode. The optional Offroad package has fully variable all-wheel drive with low and high range available, a feature that Mercedes says is a world first.