This is the Mini John Cooper Works GP Concept, a precursor to the production version of Mini's extreme hot hatch currently display at the Goodwood Festival of Speed.
Both first-and second-generation Minis offered a JCW Works GP model near the end of the mainstream models' lifecycle, in 2006 and 2012 respectively, and the same pattern is expected to follow with this third generation car. The concept was first shown at the Frankfurt motor show last year.
The next Mini hatchback is due in 2020, so we expect to see this fast version in 2019.
However, Mini said it could "not confirm whether a series-production model of the GP will be launched in the future. This concept is a design study."
The BMW-owned car maker said the concept is inspired by its triumphs at the Monte Carlo Rally 50 years ago "embodying dynamic flair and the ultimate in driving fun".
Mini boss Peter Schwarzenbauer has told Autocar previously that a GP model was likely to appear again. "The John Cooper Works GP is an important part of the Mini brand," he said. "It has worked well for us in the past and I don't see why it wouldn't again in the future."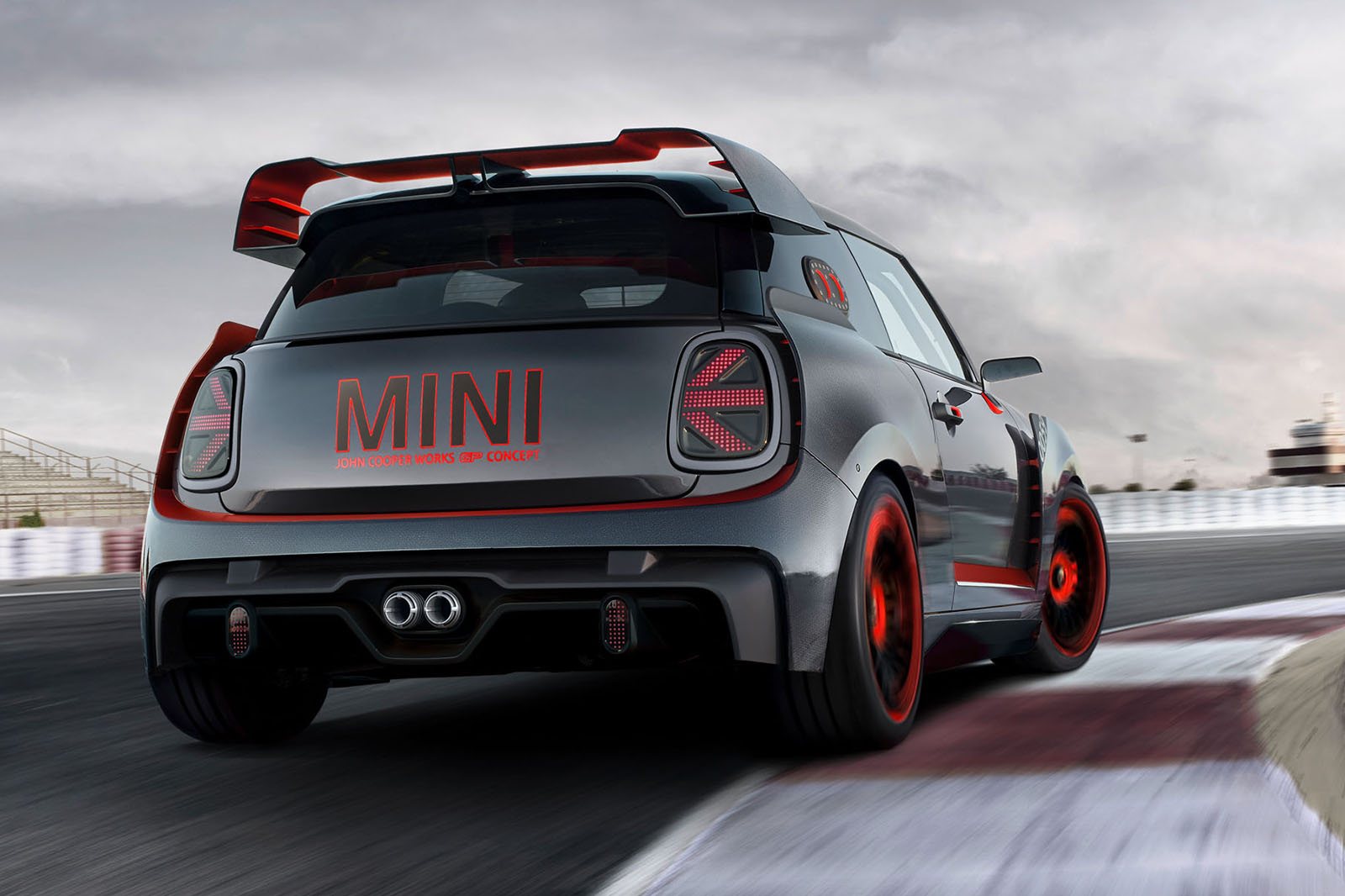 The concept features extreme styling which is unlikely to be carried over in its entirety to a production model. There are large front and rear aprons, side skirts and a prominent roof spoiler. It also uses lightweight materials including carbon fibre, which Mini said optimises the power-to-weight ratio. However, no figures are provided.