Peugeot will offer petrol, diesel and electric power on its next-generation 208 supermini, which made its public debut at the Geneva motor show following last month's global reveal. 
Around 4cm longer, lower and 30kg lighter than the car it replaces, the new 208 will offer a "more dynamic stance" than the previous one, according to Yann Beurel, the 208's design manager, who describes its looks as "futuristic and young".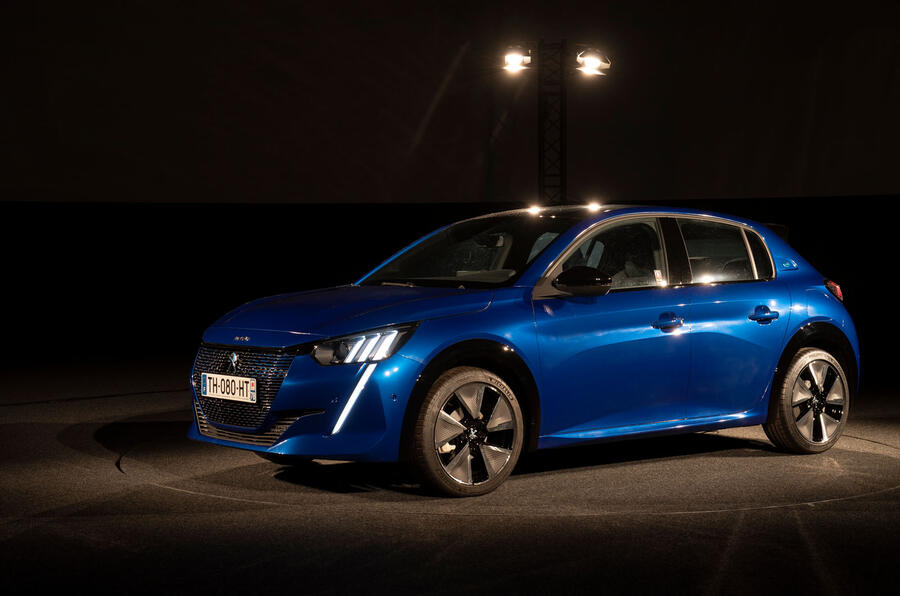 The car is five-door only and based on Peugeot's new CMP (Common Modular Platform) architecture, which underpins the latest DS 3 Crossback. It will form the basis for the next Vauxhall Corsa now that Vauxhall-Opel has been integrated into the PSA Group. 
Codenamed P21, the new 208 will offer its three powertrain options "without any compromises", according to 208 product manager Nicolas Bonnardon. 
At launch, it will come with a petrol 1.2-litre tuned for 75bhp (with a five-speed manual), 99bhp (six-speed manual) or 128bhp (eight-speed automatic); a 99bhp 1.5-litre diesel (six-speed manual); and a 136bhp electric powertrain.