Lexus has revealed a convertible concept version of its LC coupé at the Detroit motor show, ahead of an anticipated production debut in 2020.
With a contoured rear deck designed to store a retractable roof, the convertible retains the same dimensions as the LC coupé, and looks to be as production-ready as that car. There is no indication yet of whether the model features a fabric soft-top or folding metal roof.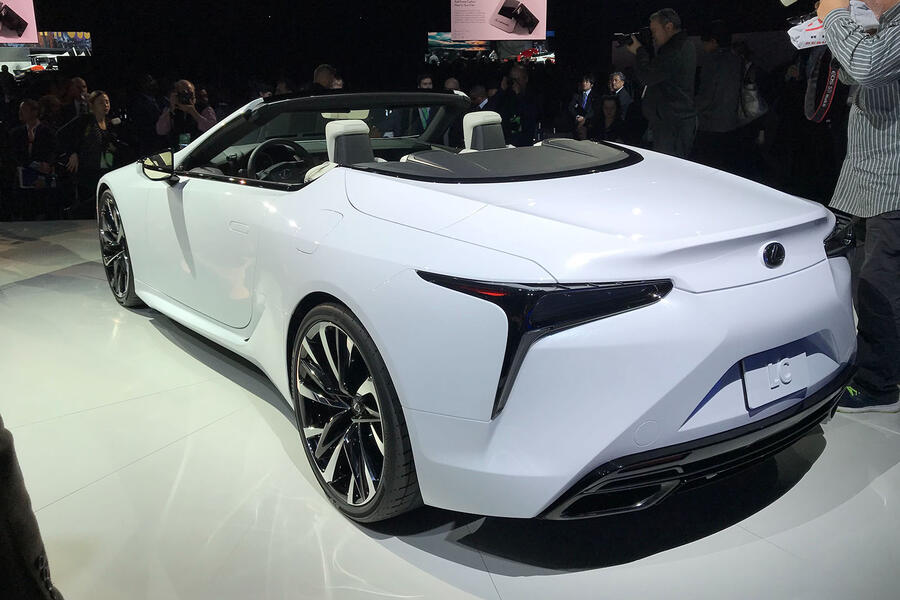 The LC Convertible is being positioned as a halo model for Lexus, with the company hinting that its design will serve as the inspiration for future models. David Christ, Lexus Group vice president, said the LC coupé is "one of the most sought-after vehicles we've produced. From the moment we finished it we've been thinking of what comes next, and this is one possible direction.
"This concept signals the future direction of our brand. There is one word to define this concept, and it's 'wow'."
Its 22in wheels hint at the model's performance ambitions, while a near-identical interior featuring the same 2+2 layout as the coupé sets it up as a rival for high-end convertibles like the Porsche 911 Cabriolet and new Ferrari Portofino. 
Tadao Mori, chief designer of the LC Convertible Concept, hinted at its potential to enter into production, affirming that a "production version of this concept would be exhilarating in many different ways". Autocar understands that a production LC Convertible has been prioritised over a range-topping F variant of the LC in Lexus's product plan due to its higher potential for global sales.